Easter is one of the most festive and joyous holidays of the year. It's a time to celebrate the arrival of spring and commemorate the resurrection of Jesus Christ. One of the best ways to celebrate this holiday is by indulging in some delicious Easter desserts. Whether you're looking for something classic or something a little more modern, there's a dessert out there that's perfect for you. In this blog post, we'll take a look at some of the best Easter desserts out there, and explore what makes them so delicious.
Mouthwatering Easter Desserts
Hot Cross Buns
Hot cross buns are a classic Easter dessert that has been enjoyed for centuries. These soft, sweet buns are studded with raisins and currants and spiced with cinnamon, nutmeg, and allspice. They are traditionally marked with a cross on top, which represents the crucifixion of Jesus Christ. Hot cross buns are best enjoyed warm, with a generous slather of butter.
To make hot cross buns at home, you'll need flour, sugar, yeast, butter, milk, eggs, raisins or currants, cinnamon, and nutmeg. Mix the ingredients together to form a dough, let it rise, shape it into buns, and bake until golden brown. Once the buns are cooled, you can make a simple icing with powdered sugar and milk to pipe crosses on top.
Carrot Cake
Carrot cake is another Easter classic that has stood the test of time. This moist and fluffy cake is loaded with shredded carrots, spices, and walnuts, and is topped with a rich cream cheese frosting. Carrot cake is a perfect dessert for Easter, as it's light and refreshing, yet still indulgent enough to satisfy your sweet tooth.
To make carrot cake at home, you'll need flour, sugar, baking soda, salt, cinnamon, nutmeg, eggs, vegetable oil, grated carrots, and cream cheese frosting. Mix the ingredients together, pour the batter into a cake tin, and bake until a skewer comes out clean. Once the cake is cooled, spread the cream cheese frosting over the top and decorate with your chosen Easter decorations.
Chocolate Easter Eggs
Chocolate Easter eggs are a beloved tradition in many households. These eggs come in all shapes and sizes, and are usually made with high-quality chocolate. Some chocolate Easter eggs are filled with delicious fillings, such as caramel or hazelnut cream. These eggs make a great gift for children and adults alike and are sure to be a hit at any Easter celebration.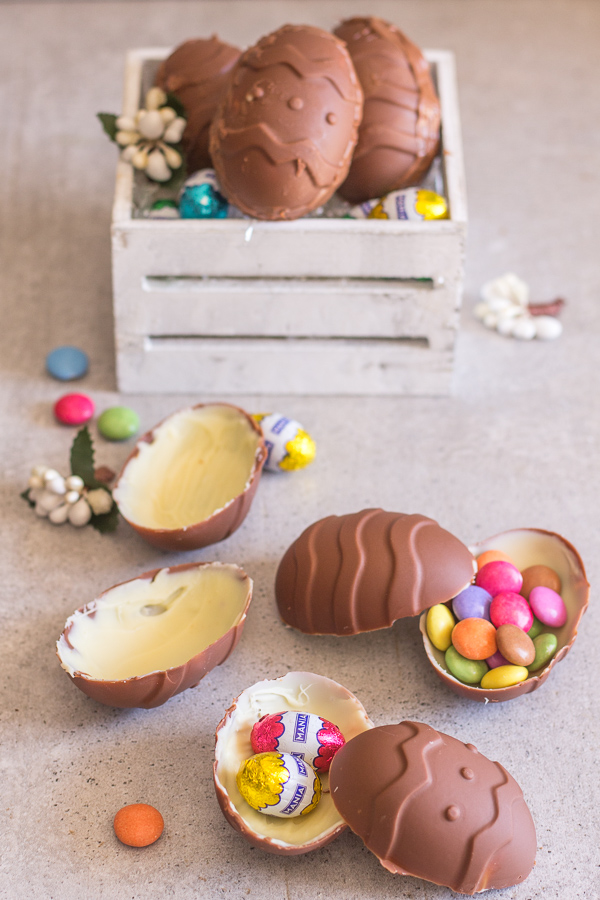 Lemon Bars
Lemon bars are a great dessert for those who want something light and refreshing after a heavy Easter dinner. These bars are made with a buttery shortbread crust, and a tangy lemon filling that's sweetened with sugar and topped with powdered sugar. Lemon bars are perfect for those who want to satisfy their sweet tooth without feeling too heavy or bloated.
Easter Bunny Cake
An Easter Bunny cake is a cute and whimsical dessert that's perfect for kids and adults alike. This cake is shaped like a bunny and is typically made with a simple vanilla cake recipe. The bunny's features are usually decorated with buttercream frosting, and the ears are made with paper cutouts. An Easter Bunny cake is a great way to add a bit of fun and whimsy to your Easter celebration.
Cadbury Creme Egg Cupcakes
Cadbury Creme Eggs are a classic Easter candy that is loved by many. These eggs are filled with a delicious cream filling and are coated in a layer of milk chocolate. Cadbury Creme Egg cupcakes are a delicious way to enjoy these classic candies in a new and creative way. These cupcakes are made with a rich chocolate cake recipe and are topped with a creamy frosting that's infused with the flavors of a Cadbury Creme Egg.
Easter Sugar Cookies
Easter sugar cookies are a fun and festive way to celebrate the holiday. These cookies are usually decorated with pastel-colored frosting and are often shaped like Easter eggs or bunnies. Easter sugar cookies are perfect for those who want to get creative in the kitchen, as they can be decorated in a variety of different ways.
Bird's Nest Cookies
Bird's nest cookies are a delicious and fun way to celebrate the arrival of spring. These cookies are made with a simple butter cookie recipe and are topped with a nest made of chow mein noodles and chocolate. The nest is then filled with pastel-colored candy eggs, which represent the arrival of new life and new beginnings.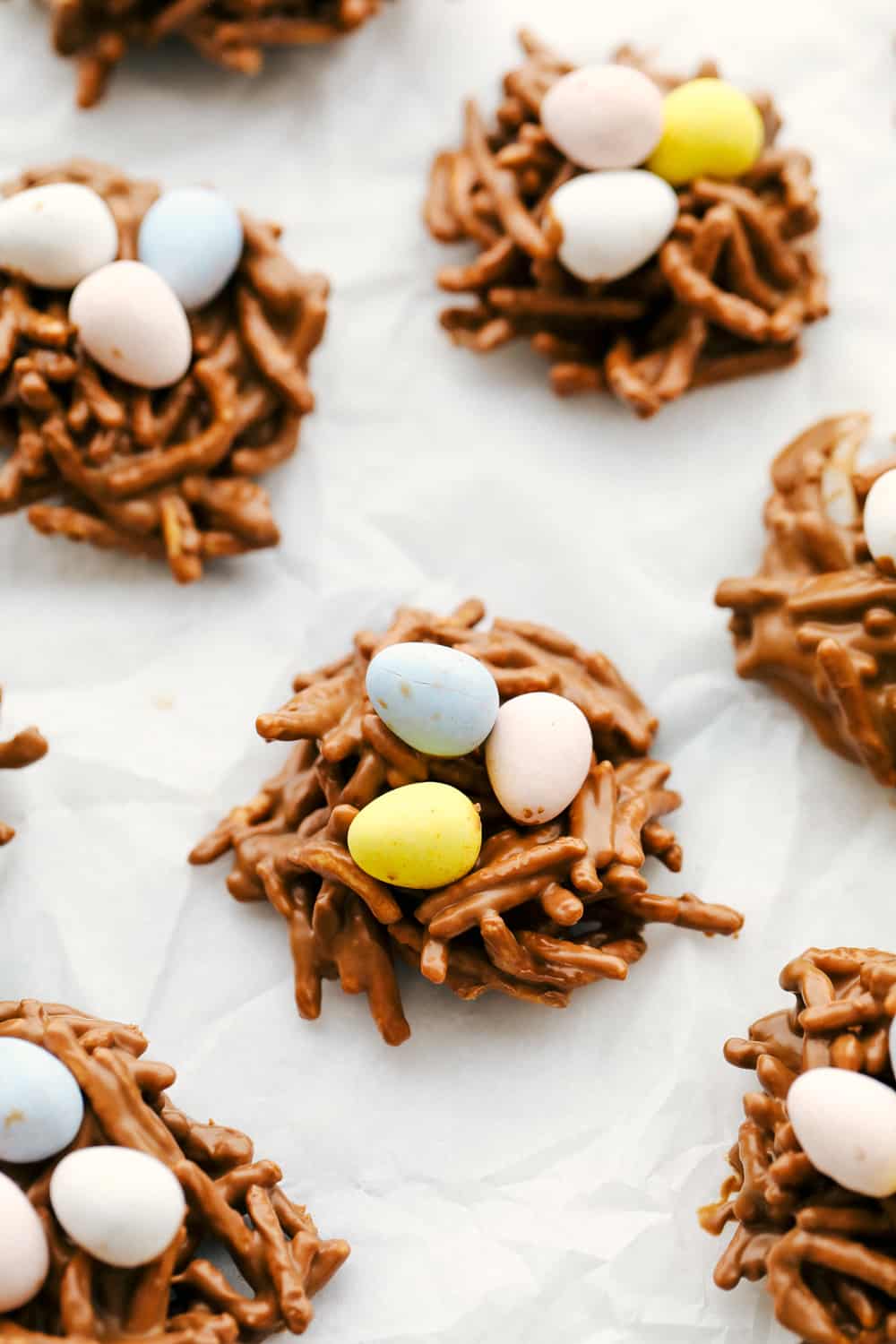 Simnel Cake
Simnel cake is a rich fruit cake that is traditionally eaten on Easter Sunday in the UK and Ireland. It's made with a mixture of dried fruit, spices, and marzipan and is decorated with eleven marzipan balls to represent the twelve apostles (minus Judas).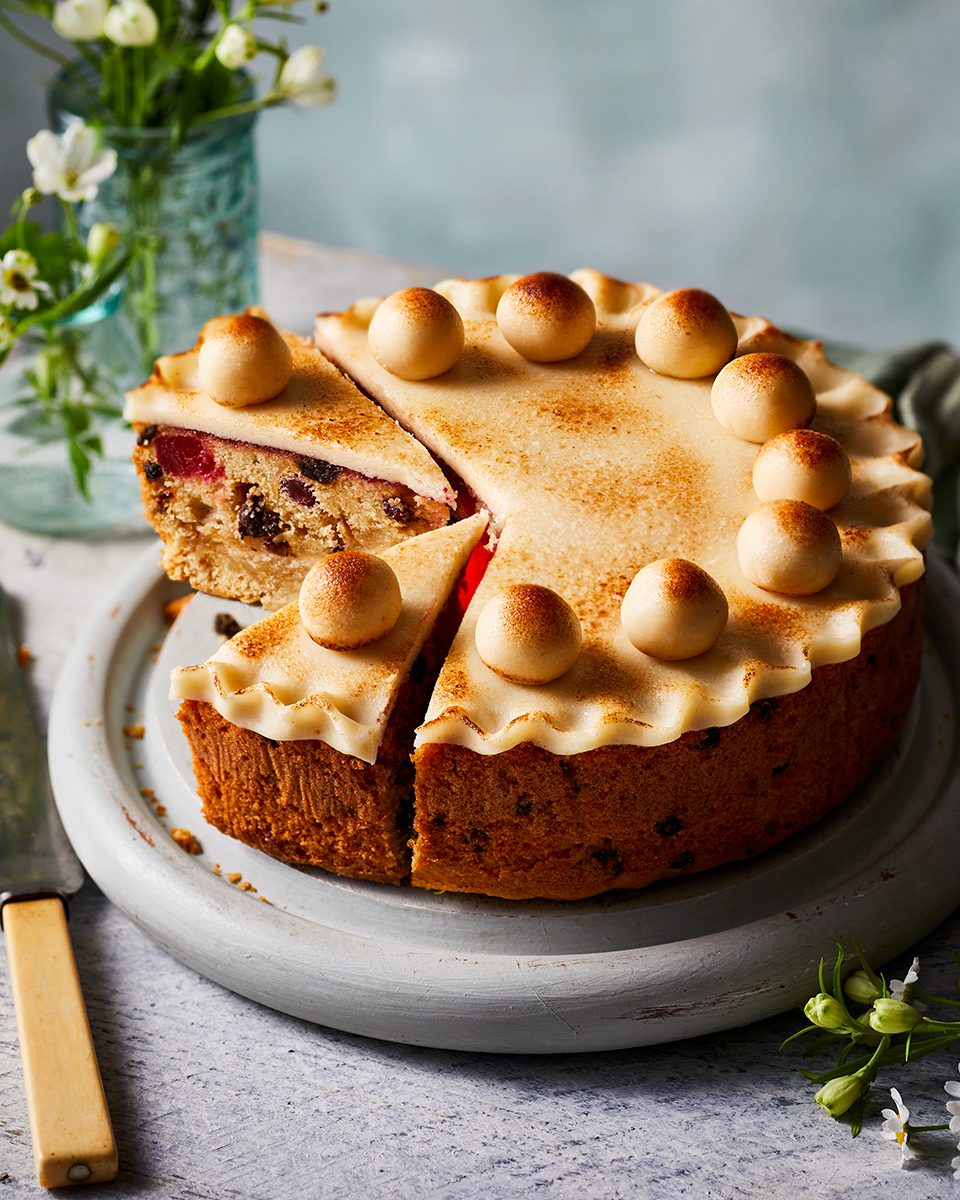 To make simnel cake at home, you'll need flour, sugar, butter, eggs, dried fruit, mixed spice, and marzipan. Mix the ingredients together, pour the batter into a cake tin, and bake until a skewer comes out clean. Once the cake is cooled, roll out marzipan and cut out circles to place on top of the cake. You can also use marzipan to make the eleven balls to decorate the cake.
Easter desserts are a delicious way to celebrate the holiday and create memories with family and friends. Whether you prefer traditional treats like hot cross buns and simnel cake, or more creative options like carrot cake and bird's nest cupcakes, there are plenty of options to choose from. And with a little bit of creativity and imagination, you can even create your own unique Easter dessert to share with your loved ones. So, have fun in the kitchen, and enjoy the sweet tastes of Easter!