Easter is a joyous time of year, a time of renewal, and a celebration of life. It's also an opportunity to gather with friends and family and enjoy a delicious meal. In this blog post, we will explore the traditions and recipes that make up an Easter dinner and provide tips for hosting a memorable celebration.
The History of Easter Dinner
Easter is a Christian holiday that celebrates the resurrection of Jesus Christ. The origins of Easter dinner are rooted in the tradition of breaking the Lenten fast, which is a period of 40 days of fasting and prayer that begins on Ash Wednesday and ends on Easter Sunday. Historically, Easter dinner was a feast of rich, indulgent foods that were forbidden during Lent.
Over time, the foods served at Easter dinner have evolved to include a wide variety of dishes that reflect regional and cultural traditions. In the United States, the traditional Easter meal typically includes ham, roasted lamb, or turkey, accompanied by sides such as roasted vegetables, deviled eggs, and hot cross buns.
Easter Dinner Recipes
There are many delicious recipes that are perfect for Easter dinner. Whether you're looking for a classic main course or a creative side dish, there's something for everyone.
Ham
Ham is a classic Easter main course and is often served with a sweet glaze. To make a simple ham glaze, combine 1 cup of brown sugar, 1/4 cup of honey, 1/4 cup of Dijon mustard, and 1 tablespoon of apple cider vinegar in a small bowl. Brush the glaze over the ham and bake according to the package instructions.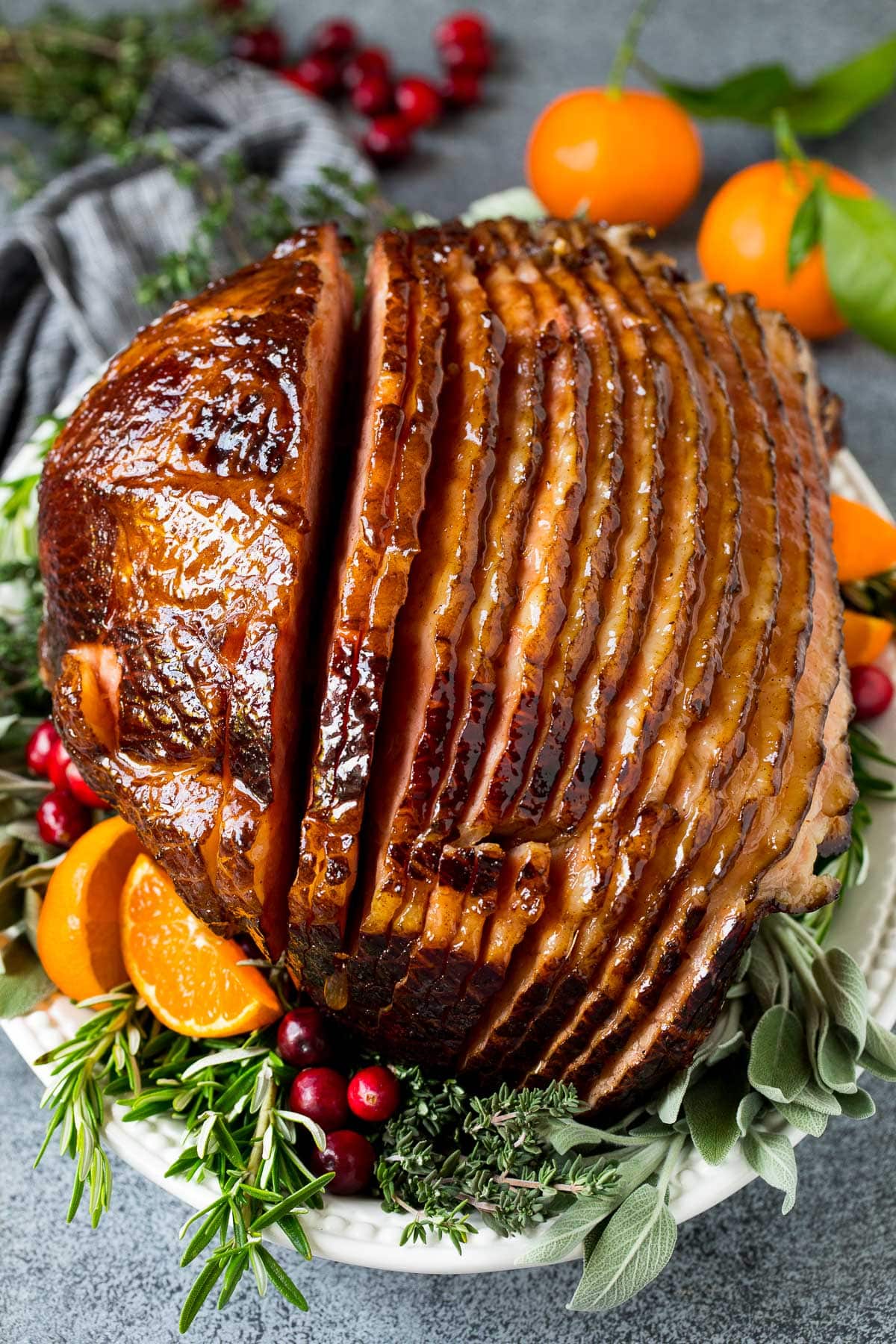 Roast Lamb
Roast lamb is another popular Easter main course, particularly in Mediterranean and Middle Eastern cultures. To make a delicious roast lamb, rub a bone-in leg of lamb with garlic and rosemary, and roast in the oven until the internal temperature reaches 145 degrees Fahrenheit. Let the lamb rest for 10 minutes before slicing and serving.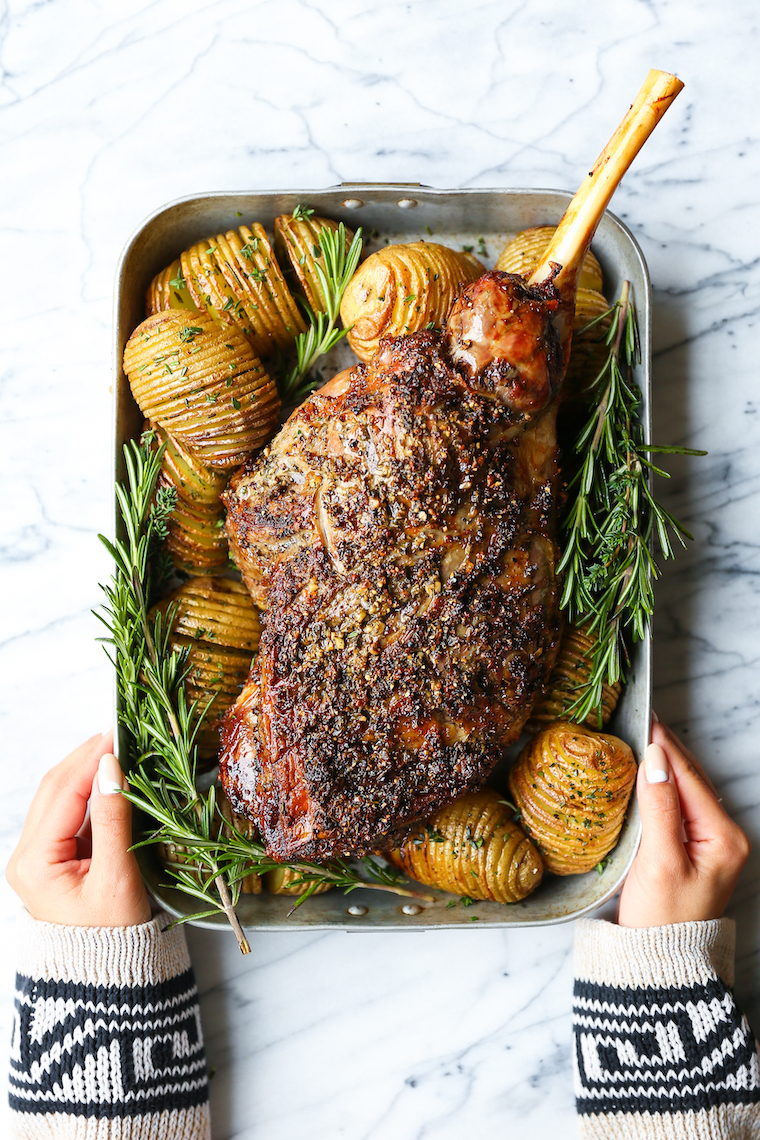 Deviled Eggs
Deviled eggs are a classic Easter side dish and are easy to make. To make deviled eggs, hard boil a dozen eggs and slice them in half lengthwise. Remove the yolks and mash them in a bowl with mayonnaise, Dijon mustard, salt, and pepper. Spoon the yolk mixture back into the egg whites and sprinkle with paprika.
Roasted Vegetables
Roasted vegetables are a healthy and delicious side dish that complement any Easter meal. To make roasted vegetables, chop up your favorite vegetables (such as carrots, parsnips, Brussels sprouts, and sweet potatoes) and toss them with olive oil, salt, and pepper. Roast in the oven at 400 degrees Fahrenheit for 20-30 minutes, or until tender and caramelized.
Hot Cross Buns
Hot cross buns are a sweet and spicy Easter bread that is traditionally eaten on Good Friday. To make hot cross buns, combine flour, sugar, yeast, cinnamon, nutmeg, and raisins in a bowl. Add milk, butter, and an egg, and knead until the dough is smooth. Let the dough rise, then shape it into buns and bake in the oven. After they cool, pipe a cross of icing on top of each bun.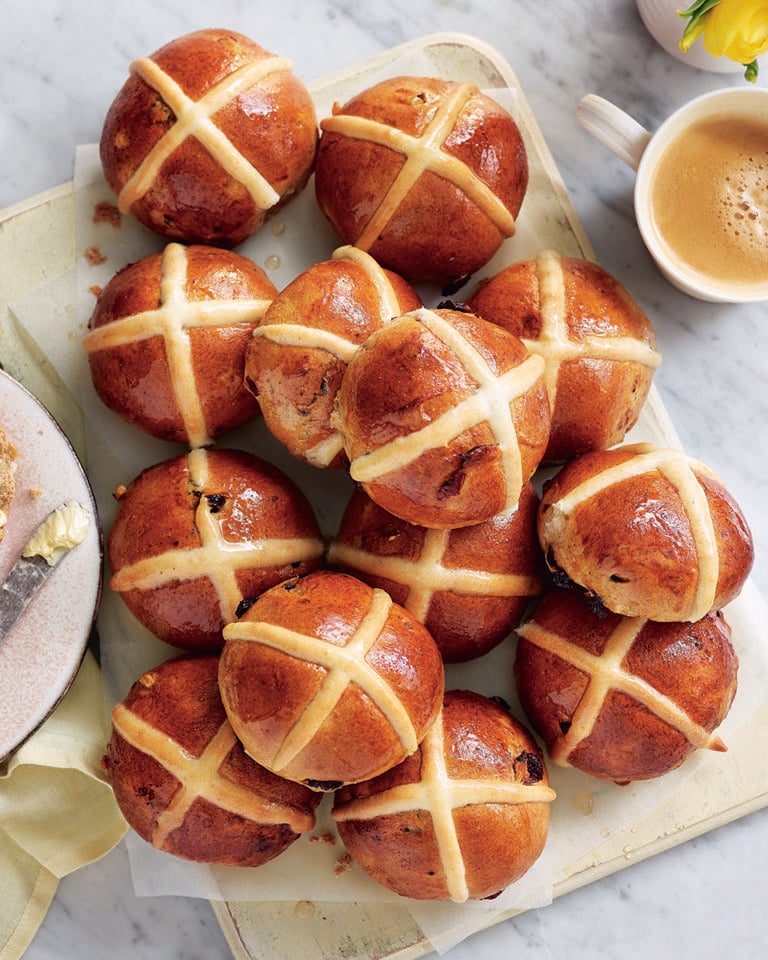 Hosting an Easter Dinner
Hosting an Easter dinner can be a wonderful way to bring together friends and family to celebrate the holiday. Here are some tips for hosting a successful Easter celebration:
Plan Ahead
Hosting a dinner party requires careful planning. Make a guest list, decide on a menu, and shop for ingredients well in advance. Consider any dietary restrictions or food allergies your guests may have and plan your menu accordingly.
Set the Table
A beautiful table setting can set the tone for your Easter dinner and make your guests feel special. Consider using a tablecloth or table runner in a springtime color or print. Add some decorative placemats and cloth napkins in coordinating colors, and use your best dishes, glasses, and silverware. You can also add some decorative touches such as floral centerpieces, candles, or Easter-themed place cards to make your table setting extra special.
Decorate
Easter is a holiday that is associated with bright colors and springtime motifs. Consider decorating your home with Easter-themed decorations such as pastel-colored flowers, dyed eggs, and bunny-themed decor.
Serve Refreshments
In addition to the main course and sides, it's always a good idea to serve some refreshments for your guests. You can serve cocktails or mocktails, and also provide non-alcoholic options such as juice or sparkling water. Don't forget to offer some appetizers or snacks before the main course.
Consider Entertainment
While the main focus of your Easter dinner will be the food and conversation, it's always a good idea to have some entertainment options available for your guests. You can play some Easter-themed games, have a craft station for kids to make Easter crafts, or even play some music to set the mood.
Easter dinner is a time-honored tradition that is enjoyed by many people around the world. Whether you choose to serve a classic ham or roast lamb, or get creative with your menu, the most important part of Easter dinner is spending time with loved ones and celebrating the joy of the holiday. By following these tips and recipes, you can create a memorable Easter celebration that your guests will cherish for years to come. Happy Easter!